Best Tulsa Vinyl Graphics- Vinyl Graphics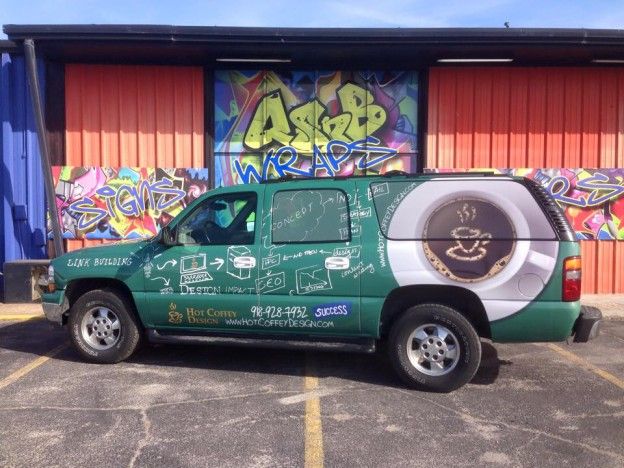 Best Tulsa Vinyl Graphics- Vinyl Graphics
Ever wonder if there's another way of marketing and advertising for your business? There's a solution for that and it's basically moving advertising, literally. You have probably seen these type of advertisements on buses, moving vans, trucks, company cars and work trailers. Another place you've seen vinyl graphics have been on the windows of a business's store. The best Tulsa vinyl graphics are created to allow your business to stick out from the competition.
Impressions are what the best Tulsa vinyl graphics create for companies. Whether you are a self-employed business or a large company, we can cater to your needs.
The return on investment, ROI, with having the best Tulsa vinyl graphics is quite high when displaying these on your company car or personal car, depending on the circumstance. It is a great and effective way of simply getting your message in front of thousands of people. If it's on a car or full vinyl graphic placed on a window, will make the impression and receive feedback that you want from customers and new customers.
Not only are you paying for a vinyl graphic or vinyl vehicle wrap, you're paying for advertising that is 24/7 at one cost and one cost only. Once the work is done, you've got yourself and your business an advertising medium for 24 hours of the day and seven days a week. Even when you're not on the clock and you're running errands on the weekend, your logo, business appearance, phone number and website will be displayed for everyone to see.
The best Tulsa vinyl graphics will allow you to create a design or let us create one in order to place onto your vehicle or business's front window. The cut vinyl graphics is the best economical way to promote your business. The typical ways of advertising and promoting your company will still be in use, but won't be as effective because the people want to see it in person, not on a piece of paper. The older methods of advertising also makes you wait until the customer seeks you out and visits you.
This way is much more effective because it allows the best Tulsa vinyl graphics to work their magic when you're on the go. You're able to carry your advertising wherever you go without taking up any space.
If you don't have a design or color scheme in mind to match your business, we can get a design created that will accommodate your company's appearance. With the help of the best Tulsa vinyl graphics, you'll be amazed how well your business is performing and how it is growing.
For promoting and advertising purposes, think before you print out a bunch of handouts, brochures and posters. Think of the cost efficient way and effective way that the best Tulsa vinyl graphics can serve your business.
Thanks for visiting with the Best Tulsa Vinyl Graphics- Vinyl Graphics! Visit our Facebook, Twitter and Youtube for the services we provide and some of the work we have previously done.