Tulsa Vinyl Banners- Uses Banners to Boost Business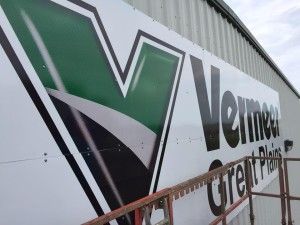 Tulsa Vinyl Banners- Uses Banners to Boost Business
Tulsa vinyl banners are one of the most powerful marketing mediums. Banners provide the large-format of designs that spread across different buildings, stages, and backdrops at tradeshows to grab the attention of the audience, and to make a lasting impression.
Living a city that is very creative minded and artsy, you want to make sure you stand out from your competition. To do so, here are four ways to use vinyl banners to boost business.
Building
Displaying a Tulsa vinyl banner on a building is great way to get noticed! Between traffic and the pedestrians, someone is bound to see it. Using a colorful banner draped across the front or side of a building will draw attention for someone to pick their head up or notice it while driving by. If you know of someone that is of non-competition that owns a business downtown, try to compromise with them to rent some ad space!
Stage
Have you ever been to a concert in the downtown area of Tulsa? There are many, especially when Center of the Universe comes mid-summer. Placing a vinyl banner at a festival, music festival, or other social events as advertising is prime. The hundreds of people walking through the festival will notice your banner, and could be the spotlight of the event if hung in the proper area.
Highways
Some highways you will see banners hanging over the overpass. These are perfect spots for vinyl banners. Advertising in this type of location isn't traditional, but it will probably attract the most eye traffic. Think of all of the people commuting back and forth from work. If you're looking for a unique spot to hang your Tulsa vinyl banner, an overpass is a great one.
Athletic Event
A Tulsa vinyl banner can be most seen at an athletic event such as the Tulsa Oilers, Roughnecks or the Tulsa Drillers. At each of these sporting events, there are multiple banners hanging behind the goals or home plate as well as along the sidelines. The sporting events present unique opportunities to target your audience because you will always get a diverse crowd of people. Another way to land these spots for a longer period of time is becoming a sponsor!
Having a Tulsa vinyl banner to represent your company is a great idea and marketing material to own because nothing gets your attention more than a large-format advertisement!
Connect Quality Signs and Banners for an estimate today!
Visit us on Facebook and Twitter to learn more about our Tulsa vinyl banners and other marketing materials for your business.