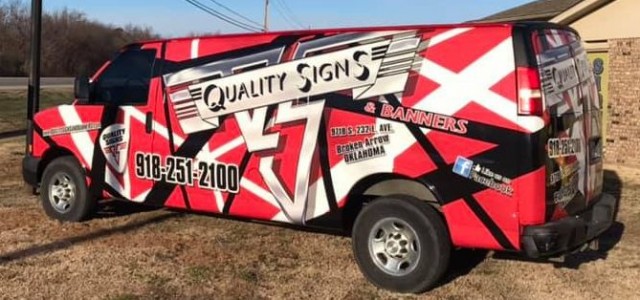 That's a Wrap!!
We've got you covered!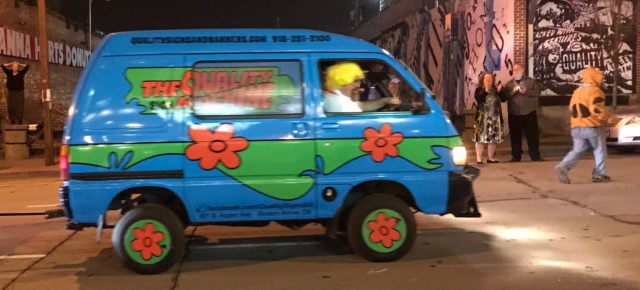 Fleet Graphics
Outfitting Green Country's Company Fleets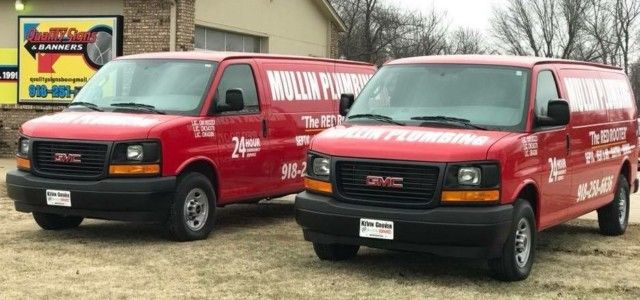 Quality Signs & Banners, Inc.
We hope to see you soon!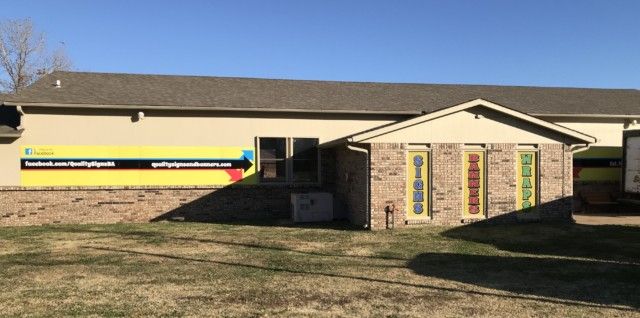 Custom Vehicle Graphics
Serving the Tulsa Metro Area.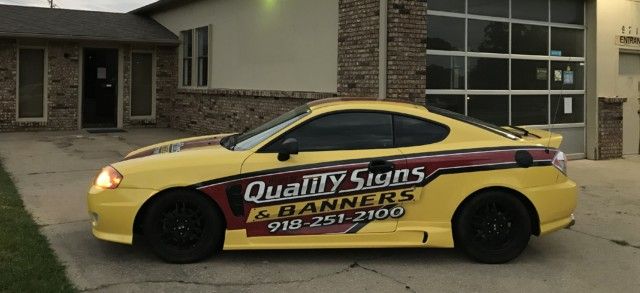 Come See Us!
9718 S. 232 E. Ave. Broken Arrow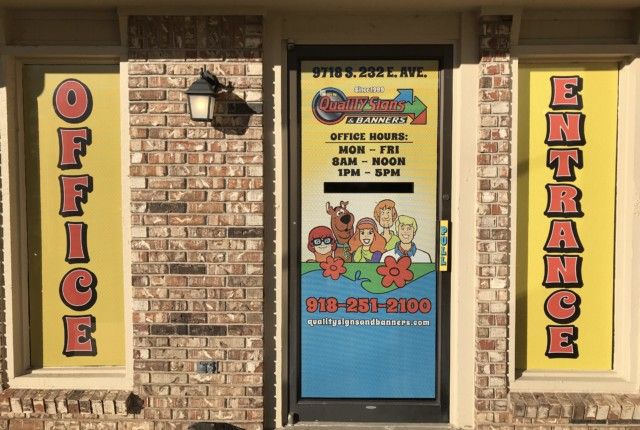 Your Quality Sign Specialist!
Custom Shaped Signs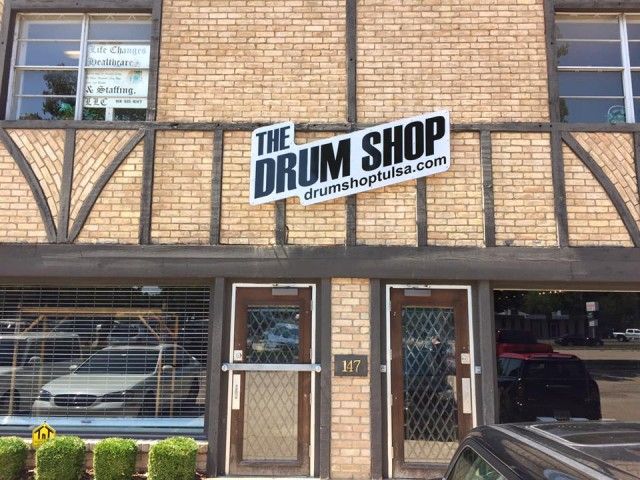 Quality Signs and Banners
For over 2 decades Quality Signs and Banners has been providing the Tulsa Metro Area with the highest of quality signs, banners, vehicle graphics, and full vehicle wraps. Many customers admit that they have tried other sign shops yet they return to Quality Signs & Banners because of our attention to detail and our friendly service. Quality Signs and Banners services start with Sign faces which have vinyl graphics and lettering to achieve effective advertising at an affordable price. Real Estate yard signs are perfect for selling a house or hiring employees from superior H-Style Frame Metal Real Estate signs to inexpensive Corrugated Plastic Yard Signs. We also produce simple signs, custom posters, Vehicle & Trailer Graphics, Vehicle Wraps, Interior Graphics, interior walls wraps, and films for glass.
It is our goal to give the best customer support each time someone comes to us for help. We understand that you don't want to spend a lot of time with the projects you bring to us. When you bring your project to Quality Signs and Banners you will not have to worry about another because we will take care of it. You can focus on your business and not be distracted or worried about a job you bring to us. The great thing is that you can be involved as much or little as you want because our trained team can take your project from start to finish.

Check out what's going on at Quality Signs and Banners
Quality Signs and Banners is located at 9718 S. 232nd E. Ave. Broken Arrow, OK.
Feel free to contact Quality Signs and Banners or call (918) 251-2100