Best Tulsa Vehicle Wraps- On The Go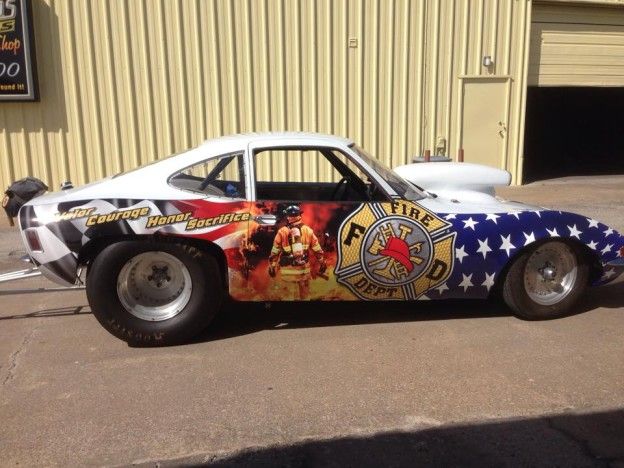 Best Tulsa Vehicle Wraps- On The Go
On a daily basis, you will drive past multiple vehicles with graphics displayed on the sides or covering the entire body. The best Tulsa vehicle wraps are created with the customer in mind!
In order to obtain the best Tulsa vehicle wrap is by starting off with a business moto or logo. Having a logo can go a long way with how the vinyl graphics will be displayed on the vehicle. A logo displays the colors of a business, the name of the business, and shows what type of business they are when other people are viewing it for the first time or for the thirtieth time.
If you don't have a logo, that's not an issue. Our graphic designers in Broken Arrow will hook you up with something unique and describes your business well.
The best Tulsa vehicle wraps are seen from all angles when driving around town. You will see them on buses, moving vans, trucks, company cars and work trailers every day. Whether you're wanting a total eye-catching experience or just a single graphic displayed on the window, the effectiveness and return on investment is quite high!
Some ideas to display on your vehicle from a vinyl graphic to a vehicle wrap:
Logo
Colors of your business
Marketing slogan or message
Phone number
Imagery and graphics that relate to the type of work you do or service/ product you provide
These are just a start of what you can do for a vehicle wrap or vinyl graphic. Some important aspects to keep in mind are to limit your advertising to something that is consistent, rather than an item that is seasonal; a clear message and logo so people understand what you are and what you do or sell; and keep it simple.
Rather than spending thousands of dollars a month on local advertising, why not spend it on an advertising method that will be seen on a daily basis for a one cost payment. Vehicle wraps and vehicle wraps on cars, trucks, and vans is advertising for 24/7!
Connect with the best Tulsa vehicle wraps on Facebook and Twitter to learn more about our printing services for banners, logos, yard signs, and more!