Best Tulsa Vehicle Wraps- Valentine's Day Edition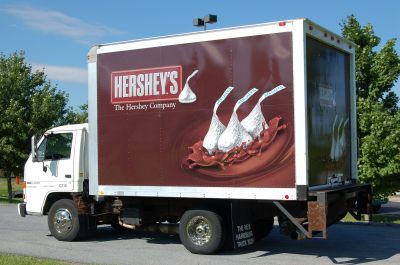 Best Tulsa Vehicle Wraps- Valentine's Day Edition
Best Tulsa Vehicle Wraps- One of the most loved holidays is Valentine's Day. Why? Because you get to show the other person extra love that day, chow down on delicious chocolates, and sip on the finest of wines and champagnes. Another great reason is looking at some of the coolest vehicle wraps.
When we think about Valentine's Day, the first thing that comes to mind is flowers. Flowers are the phenomenon of the holiday. From the beautiful arrangements to the cute little balloon or teddy bear they come paired with, to the extravagant vehicle wraps. Florists are known to have graphically displayed cars with flowers and huge print for people to call and order today!
Since flowers are the first option to pick for your other half, the other gift that pairs well with flowers is chocolate. Chocolate is one of the most bought candy on Valentine's Day. How did you know to get chocolate for them on the special day? Sure, it's been a well-known gift item. But, I'm sure it makes it even sweeter if you see a vehicle wrapped in the most luscious chocolates and script handwriting.
The third gift that most people get their significant others is: diamonds or jewelry. What's a Valentine's Day without luxurious diamond rings, necklaces, and earrings? This is one of the most famous holidays for people to engaged. Why? Because love is in the air, and no one will say no to a beautiful diamond engagement ring. So, for advertising purposes, the jewelers wrap their vehicles in shiny and sparkly graphics.
This image features a Mercedes Benz SL600 in Chiba two years ago.
Valentine's Day is also known for getting each other a relaxing spa day. Spa days are the best because you get to have a relaxing day to yourself or with your significant other. Couples massages, facials, and a pedicure sounds like a great day right? If you own a spa and relaxing place, obtaining a vehicle that displays your logo and some Valentine's Day special around town, will sell your business!
Make this Valentine's Day memorable by having people see your products and services around town while driving your graphically designed car!
Connect with the Best Tulsa Vehicle Wraps on Facebook and Twitter to learn more about our services and what's happening within the Broken Arrow community.