Quality Signs-Utica Shop and Dine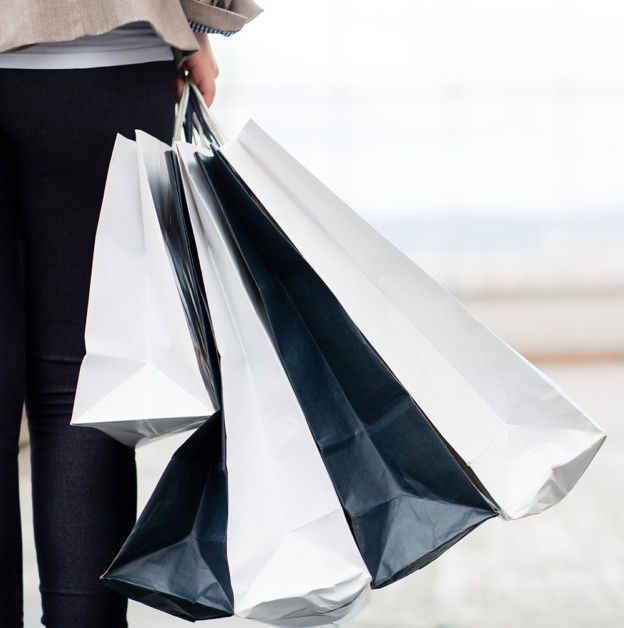 Quality Signs-Utica Shop and Dine
Quality Signs-Are you in need some therapy? Therapy for retail, relaxation and dining come together in one location.
There is just the spot where you can enjoy a dose of retail therapy that will fulfill your desires. Utica Square is the place to do so, with supplying more than 60 stores and restaurants. There is no shopping destination more fully equipped with a plethora of diverse stores and restaurants in the Tulsa area.
Utica Square favors the cravings of anywhere from fashion gurus to home décor. It's equipped with high-end retail stores, boutiques, jewelry shops, children's clothing and ethnic cuisine.
The major retail stores to shop at are Saks Fifth Avenue, Ann Taylor, Williams-Sonoma and Coach. If your style is more funky or simple, Utica offers stores such as American Eagle Outfitters, Gap, Anthropologie and J.Jill. The home décor implied with Pottery Barn, Pottery Barn Kids and Restoration Hardware. Bath and Body Works and Margo's will fill your home with scents, candles, stationary and picture frames. The local jewelry store to buy your special someone a necklace or to choose that perfect engagement ring is only at Moody's, which is located in the middle of it all.
From shopping to dining, Utica offers a varied dining options. You can simply grab a coffee at Starbucks and a cupcake at Queenie's for the sweet tooth. If this doesn't satisfy your grumbling stomach, you can pop into some Italian cuisine at Olive Garden for all you can eat salad and breadsticks or go with a more ethnic cuisine at P.F. Chang's.
Along with shops and restaurants, Utica Square helps with your beauty and banking needs. Salt Yoga is the place to get a nice sweat and great work out in, along with Ihloff Salon and Day Spa for a relaxing afternoon. Chase, United Sates Post Office and LaMode Cleaners are just a couple other services available with the square.
Beyond the usual foot traffic that runs through Utica Square, there are different events hosted throughout half of the year. Starting in May, Spring In The Square, kicks-off with a touring afternoon of flower-lined sidewalks and garden additions available to purchase. Thursday nights from May to August has live music. This are a series of summer concerts ranging from jazz to rock to country. The month of October brings Art In The Square, where local artists showcase their artwork for a free event. Children have options of cotton candy and face painting. Also, on Thanksgiving Day at night, Utica Square has a Lights On night which has been happening for over 40 years that evokes the holiday spirit.
Within just a small space, Utica Square offers to a diverse group of shoppers, food junkies and activity goers. This can be a one-stop-shop or it can most likely take up half a day. Its unique brick buildings holding stores and restaurants is what set it apart from other shopping centers.
Make Utica Square your place to shop and dine! #UticaSquare
Thanks for visiting with Quality Signs and Banners! Visit us on Facebook and Twitter for car detailing.