Signs & Banners- Home For the Holidays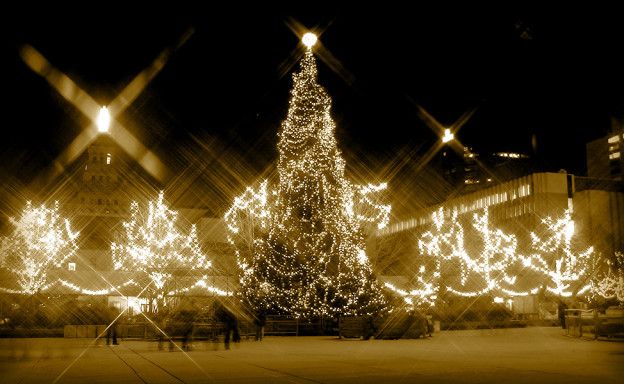 Signs & Banners- Tis the season for Christmas cheer, holiday lights, and lots and lots of shopping! The City of Broken Arrow has various events and activities to attend during the holiday season.
Whether you're visiting from out of town or home for the holidays, Quality Signs & Banners has some hot spots to visit in the Broken Arrow area.
If you're into shopping and walking around, The Rose District puts on a Holiday Window Display contest on December 31, 2015. This is an all-day event at The Rose District as its second annual contest. The theme for this year is Christmas movies, so you'll be sure to see some Elf, A Christmas Story, and more. Every business will have their window displays fully decorated and decked out for the holidays! Your vote matters, so voting will take place on Small Business Saturday on November 28th and you can vote online and on Facebook.
Staying in The Rose District, you might find it difficult to park during this holiday season. This shopping, dining, and go-to entertainment district in Broken Arrow is very popular and keeps growing. Now through the 26th, there will be complimentary valet parking every Saturday from 5 to 10 PM. This parking will take place on the mid-block crossing of Commercial and Dallas. Cars will be parked along the 1st Street all the way to the City Hall. Thanks to Andolinis' Pizzeria, Fiesta Mambo, Franklin's Pork and Barrel, In the Raw Sushi, Main Street Tavern, Pinot's Palette, Stogie's Cigar House, and The Rooftop, this valet service is possible. So, stay late and get all of your shopping done!
What else can The Rose District hold that is Christmas spirited? Of course, the 2015 Christmas Tree Exhibit, which is going on now through the 31st. This all-day event will have trees on display which have been kindly donated by various organizations, businesses and private families and individuals. The trees are placed within homes of the Broken Arrow community and homes through Broken Arrow Neighbors. Being the third year of the exhibit, many community members come out to view the trees and volunteer by bringing unwrapped toys for all ages. The toys will also be given within the community through the Broken Arrow Neighbors. What's better than spreading Christmas cheer with a tree and toys?
If you're more of the active type during the holidays, the Rudolph Run might spark your attention. This event is brought to The Rose District by Fleet Feet. This event will take place on Saturday, December 19 starting at 8:30 AM. The fun run of a 5K and 1K vary in prices, packet pick-up begins on December 16 and race day registration opens up one hour before the run starts. Dress warm, bring your antlers and Santa hats, and get ready for run and fun!
The Rose District has various dining options and stores to make your time spent well with not having to leave the area to eat and shop!
Happy Holidays from Quality Signs & Banners! Be sure to connect with us on Facebook and Twitter to see what's happening within the Broken Arrow area.