Tulsa Vehicle Wraps- Why Car Wraps Are Effective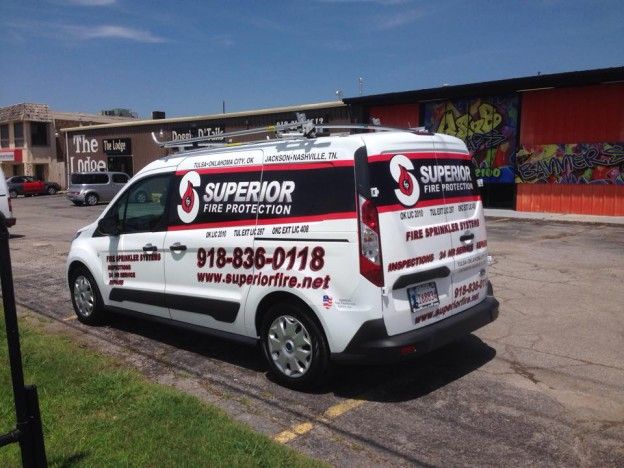 Tulsa Vehicle Wraps- Why Car Wraps Are Effective
Are you looking for an effective advertising mechanism? Tulsa vehicle wraps is the most effective form of outdoor advertising.
What makes car wraps the predominant outdoor advertising method? A single car wrap can gain anywhere up to 70,000 impressions in a day. Those views can be from just driving to and from work, and even having your vehicle sit outside of your business.
One tip: you will want to go with a trustworthy company, such as Tulsa vehicle wraps because you will need a perfect install to last you for the next five to 10 years. Depending on your budget, you can choose from partial car wraps to full on vehicle wraps to get the best bang for your buck!
So, how do you achieve the most out of your vehicle wrap? Here are a couple of tips to get the most marketing mileage out of your car wrap.
Understand Your Market
Understanding your market, large or small, will benefit from the car wrap advertising. It is cost effective and attracts a large amount of customers on a daily basis. You will want to strike the audience with an informative but not too chatty or wordy vehicle wrap. By understanding your market, you will want to include your company name, what you do, and how they can reach you. Tip: If your company has social media accounts, a smart thing to do is put the Twitter handle or Facebook Page.
Make it BIG
Having an effective car wrap is by creating a BIG impact. You will want to incorporate big fonts, large imagery, and large logos in order for the passer-by to recognize your business. Car wraps aren't supposed to be shy and exclusive. Whether you have a smaller vehicle or a big truck, you will want the same BIG effect. Larger details are easy to read from a distance and will show true impact.
Limit Your Words
In the world of advertising, less is truly more. If you're wanting to make your business and services known to the public, limiting your choice of words while advertising is more intriguing. Choosing up to three things you service to or products you sell, will show just enough information without being aggressive or overwhelming. Tip: Leading your customers to a website, social media page or phone number will extend their interest by checking in those spectrums. You don't want to turn your car into a driving brochure!
Professional Appearance
Some people opt for a DIY car wrap, but nothing beats a professionally done car wrap. When it comes to appearance and longevity of a Tulsa vehicle wrap, you want it to come across as serious and beautifully displayed. Having your vehicle wrap installed by a professional will allow it to last up to 10 plus years.
If you're in the market for an outdoor advertising method, Tulsa vehicle wraps is the way to go! Reward your company with abundant views on a daily basis.
Connect with Quality Signs and Banners on Facebook and Twitter to learn more about our Tulsa vehicle wraps and other advertising mediums.